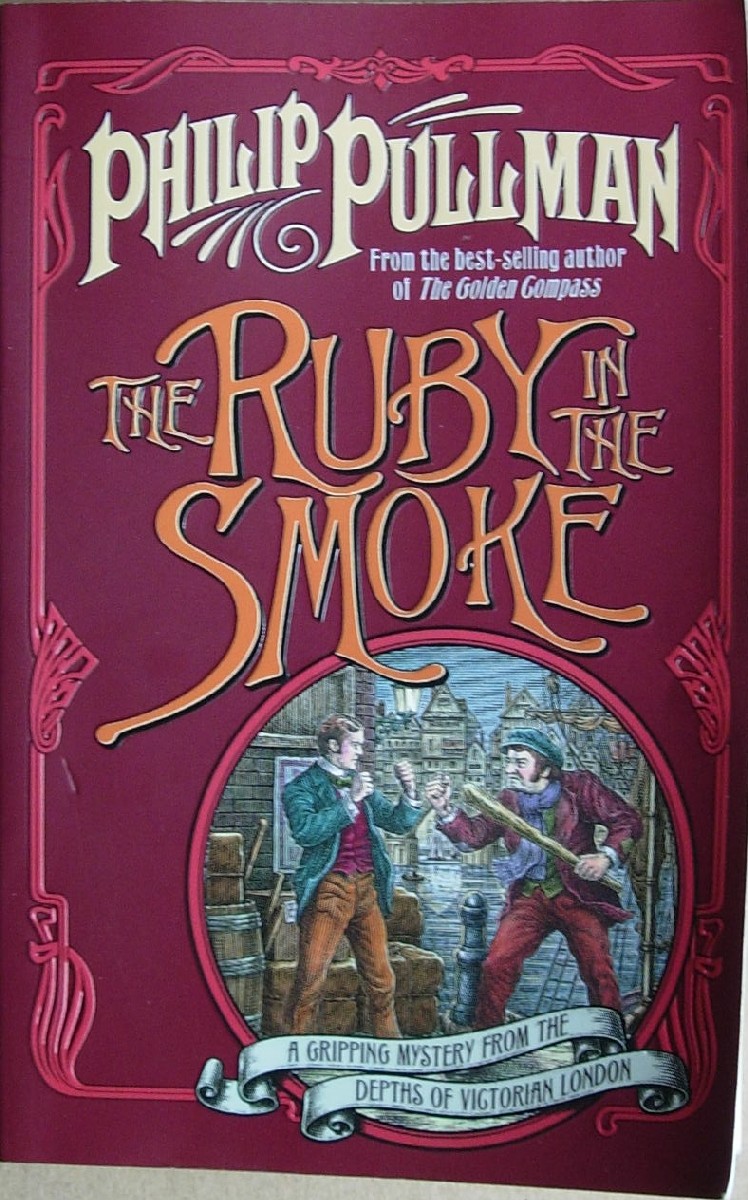 The first of a series, it tells the story of Sally Lockhart - a young woman whose father has just died and who suddenly finds herself caught up in a mystery involving a ruby and the sins of the British Empire.
Sally is as strong and as capable a female central character as you're likely to meet in a children's book.
Go
here
to read the opening paragraph, and see how skillfully Pullman hooks in his readers...
The first two books of the series were adapted by the BBC, with
The Ruby in the Smoke
airing back in 2006. Starring Billie Piper, it also featured a young Matt Smith as Jim.
This book was enjoyed by everyone in the group. Some of us re-read it with pleasure, while new readers found it gripping and moved on to the next books in the the series. Readers compared the books to Charles Dickens, Anthony Trollope and Arthur Conan Doyle, while Isabelle noted the strong reference to Wilkie Collins'
The Moonstone
.
Although the plot is deliberately melodramatic and Pullman's lingering teacher's habit of informing his readers about hidden truths and injustices sometimes shows through, he is such an excellent storyteller, and his characters so likable (and despicable) that you can't help being swept along by the narrative.
Perfect fireside reading.